Garmin Striker 4DV
Transducer 77 / 200khz and DownVù Chirp aft included
CHIRP fishfinder with GPS
Fishfinder with high sensitivity bright 3.5 "color display with integrated GPS.
Make the most interesting fishing spots and easily Tornaco.
Innovative technology DownVü
New keyboard for a more immediate use.
CHIRP transducer dual frequency included in the package.
New quick release bracket with twice the trip mode.
Striker ™ is the new fishfinder family with traditional CHIRP and built-in GPS technology.
You will not only analyze the seabed and find the fish under the boat, but also to mark the most interesting fishing spots and come back easily. Furthermore, thanks to the GPS system, you can get information on the browsing speed (SOG - speed over the ground) and see leeway when it comes to fishing.
CHIRP: technology that everyone wants
The new Striker 4 includes a transducer Garmin CHIRP (77/200 kHz) and DownVü (455/800 kHz), which ensures even higher levels of sharpness and detail.
Unlike traditional transducers, which send a single frequency at a time, the CHIRP technology at the same time send a signal on multiple frequencies, from highest to lowest, then interpreting the echo of each single frequency. This continuous spectrum provides a greater amount of information CHIRP sonar, which uses them to draw up clearer images and high resolution.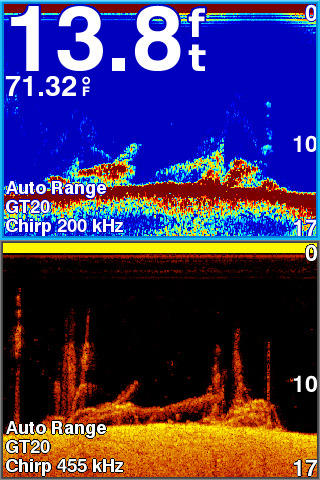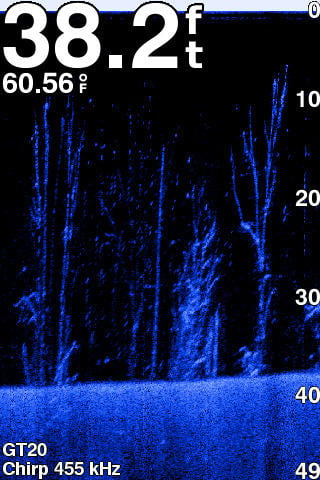 Easily Make your waypoints
The Striker models come with a built-in GPS high sensitivity, which allows you to determine your position quickly and precisely and to see leeway when it comes to fishing. Also, you can mark waypoints through the best fishing areas and points of interest to go back easily. You can also share the information with other devices or echoMAP Striker ™ installed on board, thanks to the NMEA 0183 network.
You can also split the display between two different screens to get all the necessary information under control.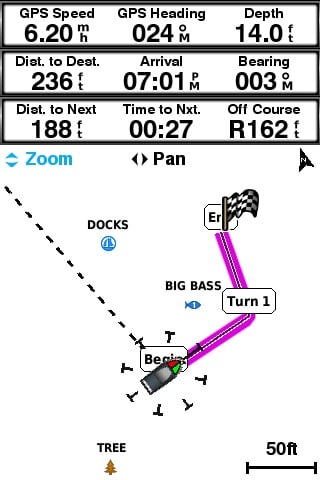 Take your fishfinder where you want
a portable kit is available to protect and carry your Striker, making it the perfect tool for all types of boat. The comnprende kits, in addition to the housing, a sealed rechargeable battery, a suction cup bracket and a float to the transducer.
Package Contents:
Striker 4DV
dual frequency transducer
Brackets for installation at the stern or electric motor
tilting bracket / swivel
Power cord
Fast guide