Standard Horizon HX300 portable VHF
The first floating VHF in the world with plug USB charging

Ergonomic and compact design of the houses is the result of the small new, large capacity 1560 mAh 3.7V battery technology Lithium-Ion Ultra. This gives the radio a case drawing much smaller but light enough to float face up if dropped in water

E2O easy menu operation mechanism
New intuitive menu system, allows easy access to all of the radio setup functions, making it easy to customize the settings according to user preferences.
New USB charging technology
Supplied with a USB charging cable with 110VAC adapter, it provides greater flexibility while charging the battery.
The water activates the LED flashing
If the HX300 accidentally falls overboard, the flashing red LED is automatically activated to help locate the radio at night.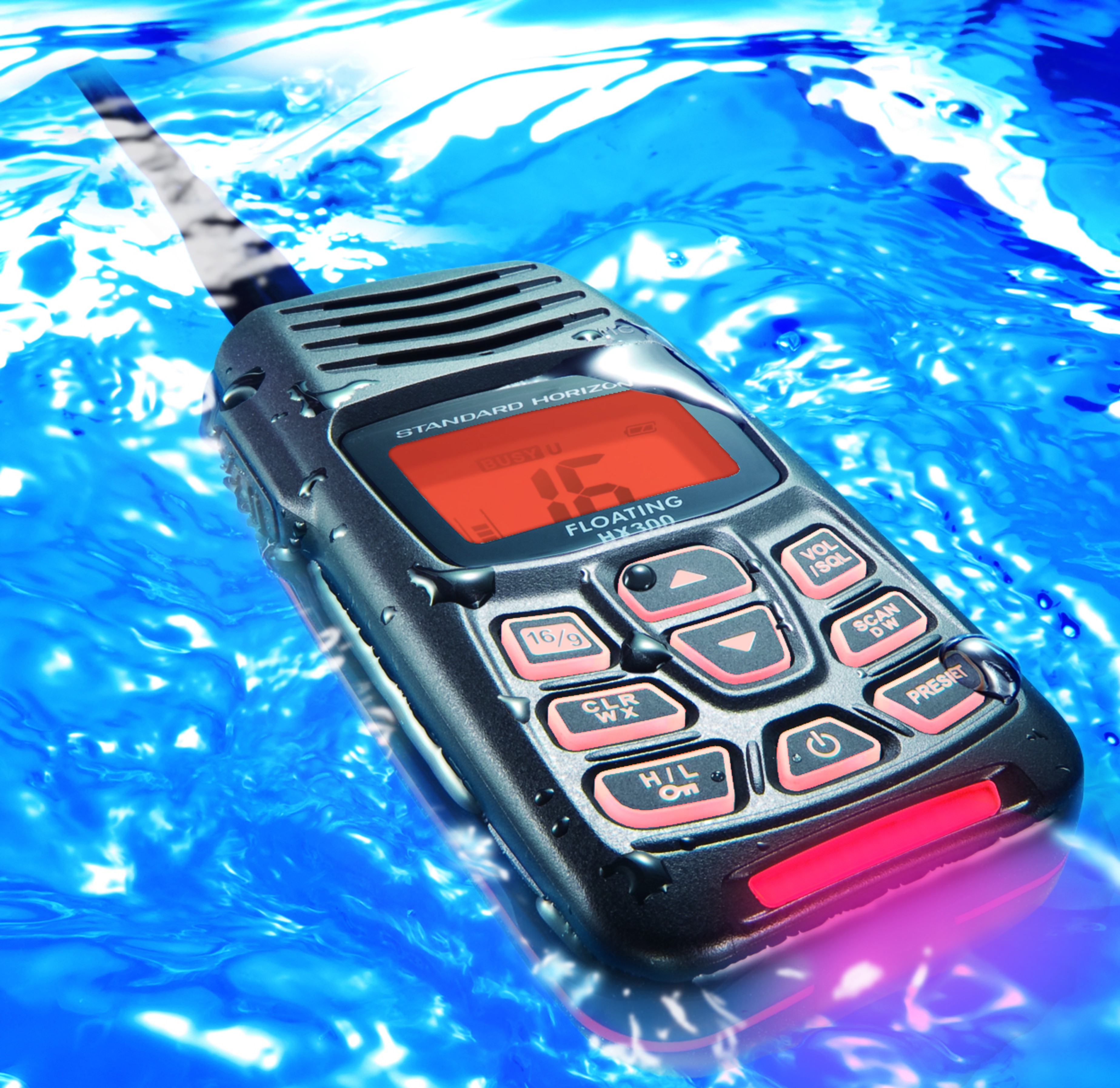 Technical features
Floating
Submersible IPX8 -1.5 m for 30 min
LED light with activation in contact with water for easier identification in case of nocturnal fall
Charging system via USB
5 watts of transmit power
E2O menu (Easy to operate)
Volume and squelch indicator on the display
Pre-selectable channels (max 10)
Research preset channel function
Internal microphone from 600mW
Programmable Scan, Priority Scan, double / triple listening
Supplied with 3.7 V 1650 mAh Li-Ion battery, cord with AC / USB connector for charging, clip -optional belt: adapter to connect with the existing on-board antenna, battery pack for alkaline batteries (3 x AAA) , 220 adapter / usb socket
Power: 3.7 VDC
Consumption: Standby 20 mA, 330 mA RX, TX 2.3A (H)
Dimensions: 59x128x33
Weight: 240 g
Power: 5W-1W
Sensitivity: 12dB SINAD 0,25V