STEINER Commander 7x50c BINOCULARS with Compass

The Commander are professional binoculars steeped in history and in 1979 was the first ever to integrate a built-in compass. Years have passed and the Commander always keeps the same name, just to symbolize a tradition that has been maintained for more than 40 years, which have made it become the symbol of marine binoculars.

Sure STEINER, so attentive to technological innovations, has repeatedly redesigned the construction systems of the Commander, bringing it from time to time to the state of the art of technology, but most of the Commanders designed more than 40 years ago are still in service. and are presented as fully functional and still current binoculars.

The Commander 7x50c offers a 30-year warranty, is waterproof to a depth of 10 meters, is indestructible, includes a set of optical solutions that push it to a level of quality that can be designated in its own market category.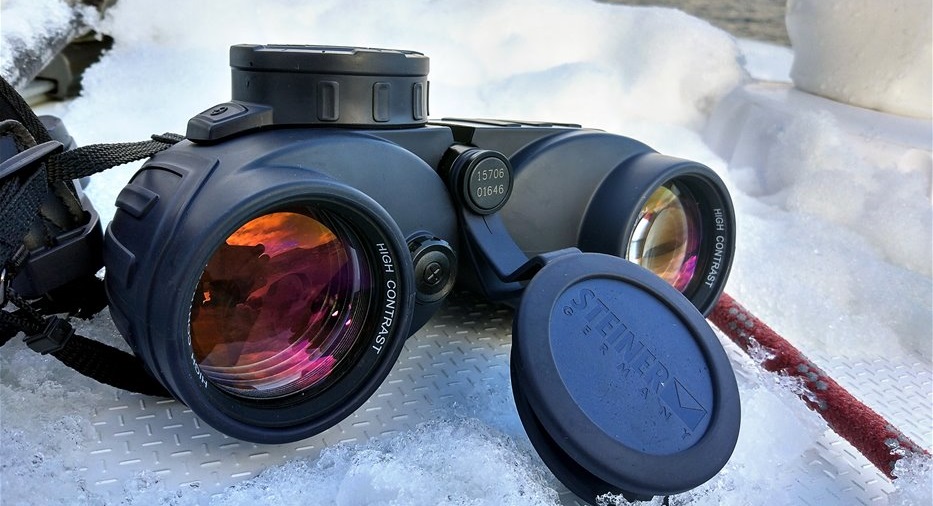 Main features:
Integrated precision compass complete with reticle for calculating distances. With 40 mm diameter and particularly efficient damping systems, it is particularly precise, fast and reliable.
Makrolon® housing: extremely resistant polycarbonate with very long-lasting NBR rubber, for maximum lightness and strength capable of withstanding an impact up to 11G.
Steiner Nano-Protection®: molecular water repellent, able to repel water and dust from the lenses.
Sports-Auto Focus ™: to obtain always in focus images from 20 meters to infinity.
Memory Diopter: stores your personal focus settings.
N2 injection ™: sealed with dry nitrogen injected at a pressure of 14 psi with 2-way valve technology. To combat fogging in any condition.
Floating prism system with flexible silicone for shock absorption.
Chemical coatings are applied in all air-glass passages to ensure the optimization of the passage of light, so that our eye can perceive greater contrast and brighter details even in low light conditions.
Production process divided into more than 460 phases which attest to its rigorous quality.
Padded floating strap: allows the binoculars to float and the bright yellow color allows easy tracing.
ClicLoc® strap (non-floating) allows you to attach or release the binoculars in an immediate way.
ErgoFlex eye pads.
Waterproof up to 10 meters deep
30 year guarantee.