Garmin echoMAP UHD2 52CV fishfinder/plotter 5"
Available with or without GT20-TM
The new ECHOMAP UHD series combined chartplotter, available with a bright 5" color display, is equipped with Ultra High-Definition technology, traditional CHIRP, CHIRP ClearVu.

ENTER THE GARMIN WORLD
The bright 5″ keystroke screen is made for convenience and augments views with traditional CHIRP technology or ClearVü scanning pattern.
What's underwater looks even better with the new range of vibrant, high-contrast colors.
Wi-Fi connectivity between compatible chartplotters makes it easy to share information.
Choose the best cartography with Garmin Navionics+ and Garmin Navionics Vision+ maps.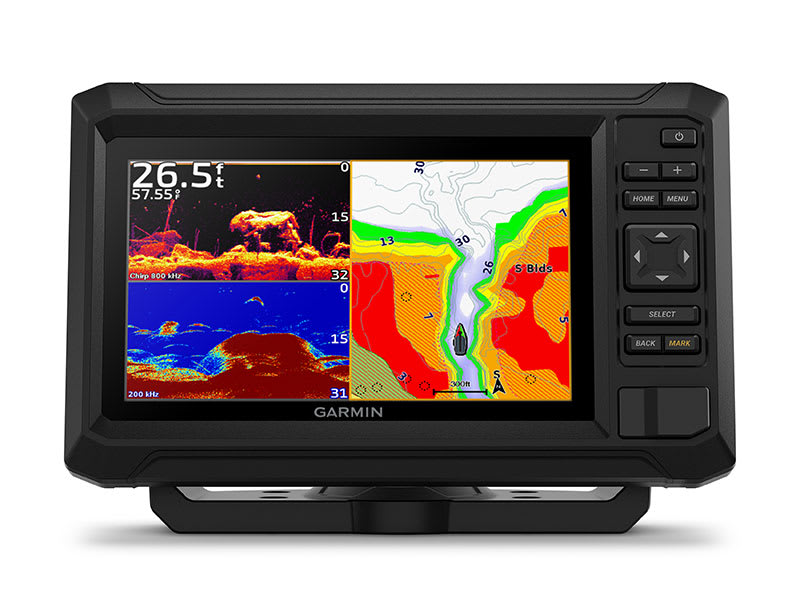 ECHO SOUNDER SUPPORT
With the traditional fishfinder or with the extraordinary ClearVü model, the fish will not know where to hide.
BRIGHT COLORS
The bright, high-contrast colors of the scanning echosounder make it easier than ever to distinguish between targets and markings.
ADD THE TRANSDUCER
The ECHOMAP UHD2 device supports a variety of Garmin transducers for two types of fishfinders: traditional Garmin and scanning ClearVü.
ADD CARDS
Know the waters you fish like a local using optional Garmin Navionics+ and Garmin Navionics Vision+ marine cartography.

WIRELESS NETWORK SHARING
If another compatible ECHOMAP UHD2 chartplotter is available on the boat, the 5″ and 7″ models can share information, such as sonar images, waypoints and routes, wirelessly.
ACTIVECAPTAIN APPS
Built-in Wi-Fi connectivity pairs with Active Captain for access to OneChart, Smart Notifications, software updates, Garmin Quickdraw Community data and more.