Garmin Navionics + Large Cartography
You have never seen a Garmin cartography like this before. With integrated content for coastal and inland waters, Garmin Navionics + and Garmin Navionics Vision + ™ premium mapping solutions offer Navionics®-style vibrant colors, access to daily map updates, advanced Auto Guidance + ™ 1 technology and much more.
YOUR CHARTPLOTTER HAS A COMPLETELY NEW LOOK

With vibrant colors, a simplified interface, and content for coastal and inland waters, in the Navionics® style color range, Garmin Navionics + cartography allows you to easily plot your course using the no. 1 in the world for nautical cartography 1 .
Navigate with our best inland and offshore coverage for the Garmin chartplotter. Consult them at your convenience.
Customize the display with various map layers and overlay combinations.
With the included one-year subscription, you can access daily updates via the ActiveCaptain® mobile app.
Auto Guidance + ™ 2 technology allows you to navigate with suggested routes from dock to dock.
Select up to 10 color-shaded bathymetry to identify areas with the most fish.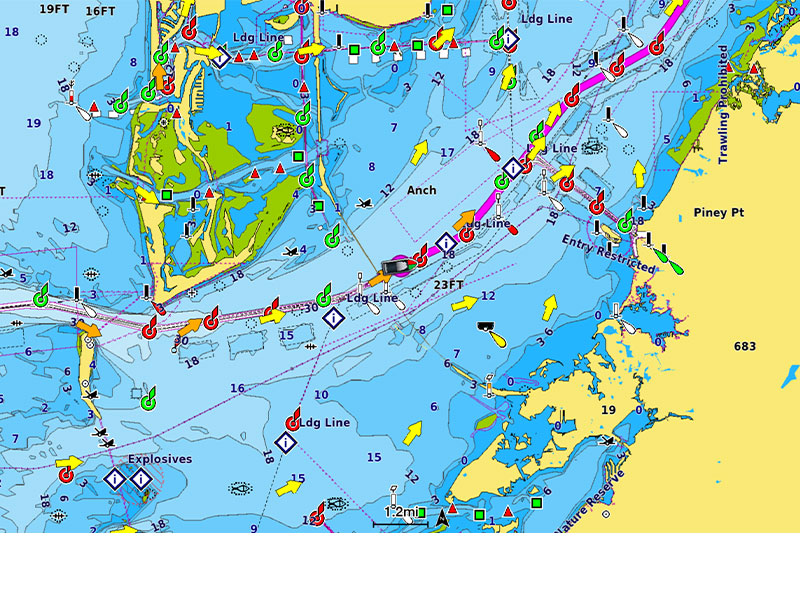 ALL-IN-ONE CARTOGRAPHY FOR GARMIN CHARTPLOTTER
Access detailed cartography of coastal features, lakes, rivers and more. Navigators around the world rely on integrated Garmin and Navionics content.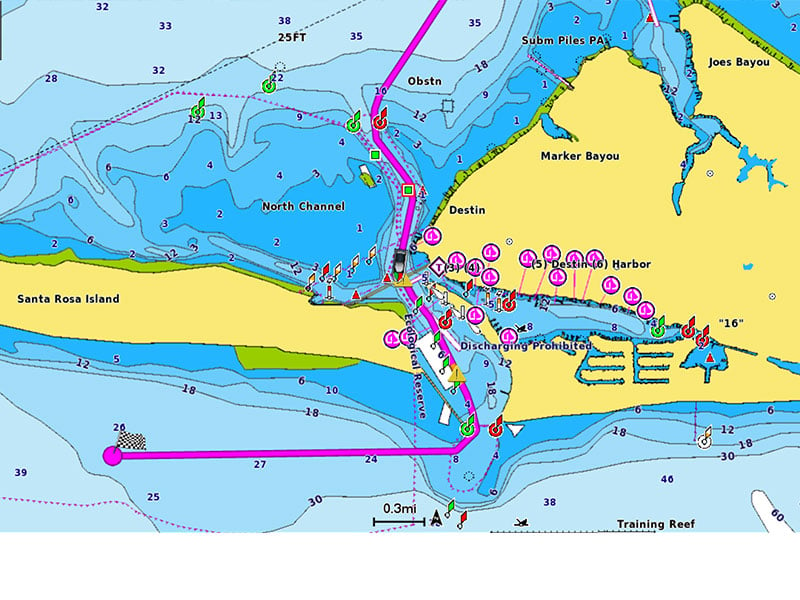 AUTO GUIDANCE + TECHNOLOGY
Combining Garmin and Navionics' best-of-breed Auto Guidance features, built-in Auto Guidance + 2 technology offers dock-to-dock suggested route to follow canals, inlets, marina access and more.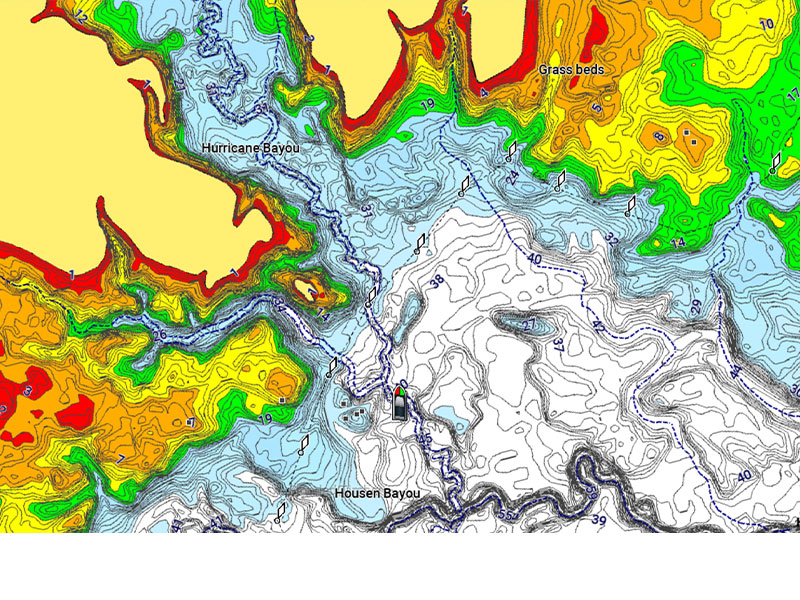 SHADING OF THE BOTTOMS
High resolution bathymetric shading allows you to select up to 10 color shading options and view designated target depths at a glance.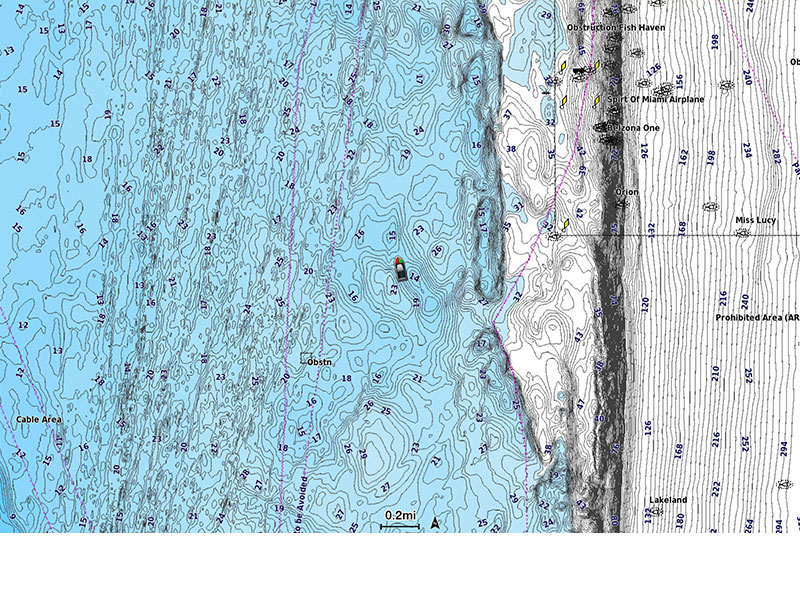 ISOBATE UP TO 0.5M
To improve fishing and navigation, isobaths down to 0.5m offer a clear representation of the bottom structure to improve fishing maps and do more detail of marshes, canals, marinas, marinas and much more.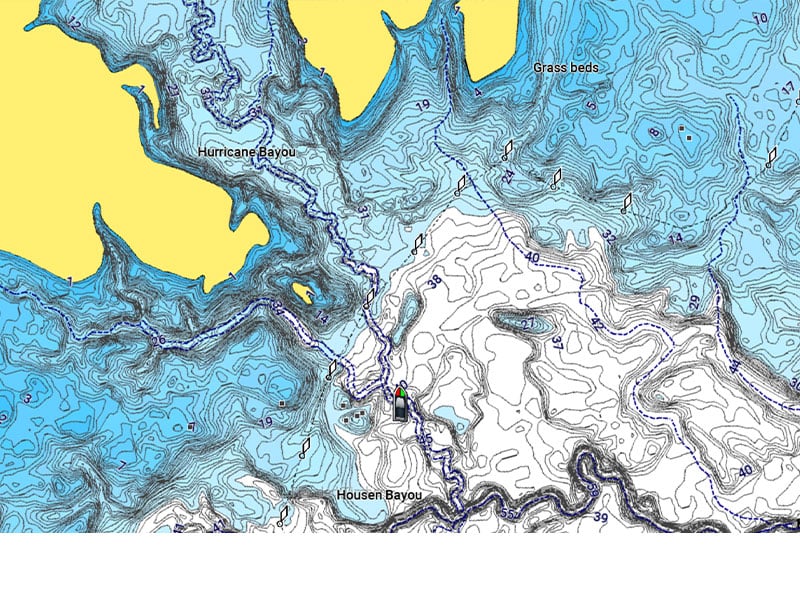 FISHING SPECIFIC FUNCTIONS
The Fishing Map, extremely useful for anglers, provides high definition bathymetry that offers a much more accurate reconstruction of the seabed.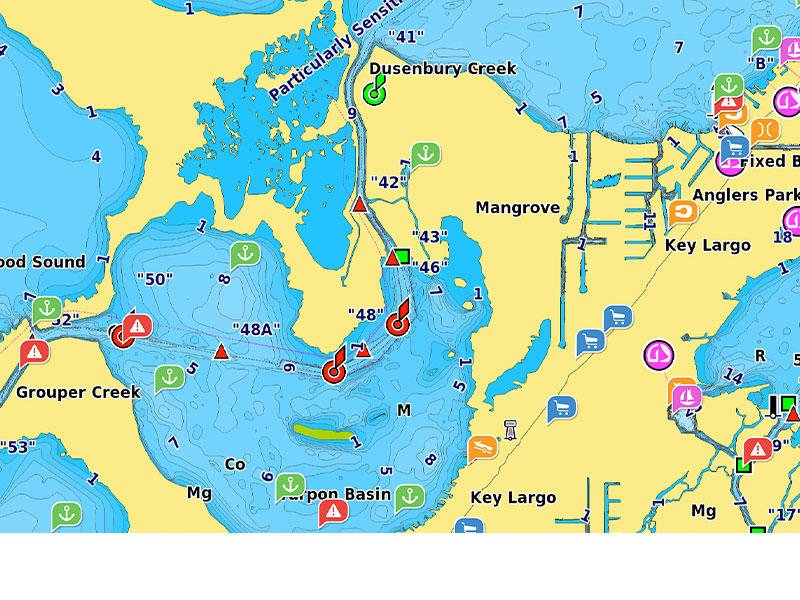 COMMUNITY ACTIVECAPTAIN
Community-created content offers useful points of interest such as marinas, anchorages, hazards, businesses and much more. Receive advice from navigators with direct experience of the local environment.